Ukrainian Genealogy Group
National Capital Region - Canada
Ukrainska Henealoichna Hrupa
Stolynochnoho Raionu Kanady

Today's date is:
Previous Meetings & Newsletters

November 26th, 2002 -Genealogical Sources other than Vital Records a presentation by Alexandra Opar Genealogical sources other than Vital Records - information gleaned from the International Jewish Genealogical Conference in Toronto, August 2002. An overview of Galician and U.S. non-vital record sources including magnate records from pre-partition Poland.

Connections between the Hermitage and Canada an audio-visual presentation on May 2002, by Mrs Doris Smith, President, Friends of the Hermitage Museum (Rt. Hon. Ramon Hnatyshyn - Honourary Chairman). To learn more about the "Venice of the North", go to: http://www.hermitagemuseum.ca/home.html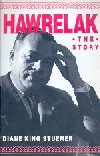 On March 26th, 2002, Diane Stuemer presented "Writing my Grandfather's Story" a book that she wrote about her grandfather, the colourful former mayor of Edmonton , William Hawrelak. For more information see our Press Release . Diane also spoke about her trip around the world and the people she met.

For those that may not be aware, Diane, husband Herbert and 3 sons, just spent 4 years sailing around the world in a boat smaller than a bus! If you are not aware of their adventures, which appeared every Saturday in the Ottawa Citizen, you can find out more at: http://www.northernmagic.com/ . Diane also spoke their adjustment to living on land again back in Orléans.
It is with great regret that we announce Diane's passing from cancer.

On 1 March 2000, Ivan Svarnyk of the Lviv State Archives offered a historical perspective on the changes in the borders of Ukraine, how this has impacted on the names and spellings of the various towns, cities, counties, etc. and the meanings for the genealogist of the various divisions in doing research. e.g. Judicial, Ecelastical, Provincial
Follow the link to Ivan Svarnyk to read his bio. Download a PDF version of his presentation to our group.
Newsletters from previous meetings in PDF format are available here:
For further info: eMail to uggnr1@gmail.com
Downloadable Articles in PDF format

Getting Started in Ukrainian (or any other) Genealogy by Ted Lomatski. Some basic information as well as links.

Did your Baba come from Austria by Orysia Tracz - explains the confusion in where our (Ukrainian) grandparents came from.

Suggested List of Sources for the Study of Ukrainian Family History by Myron Momryk, Archivist, National Archives of Canada. A compendium of resources from government and other sources.

Manitoba Homestead Records by Ted Lomatski - explains some of the anomolies of tracing records in the "postage stamp province".